Adzuki beans, also known as aduki or azuki beans, are small, red legumes that are commonly used in Asian cuisine. They are high in protein and dietary fiber, and are also a good source of various minerals and vitamins, including potassium and B vitamins. Adzuki beans are particularly rich in iron and zinc. They have a sweet nutty flavor and can be used in a variety of dishes, such as soups, stews, and curries, as well as in sweet desserts and confections like pastries, ice cream and traditional Japanese desserts. They can also be mashed and mixed with sugar to form a sweet paste. They are relatively easy to cook and are often used as an alternative to meat in vegetarian and vegan dishes.
Try this: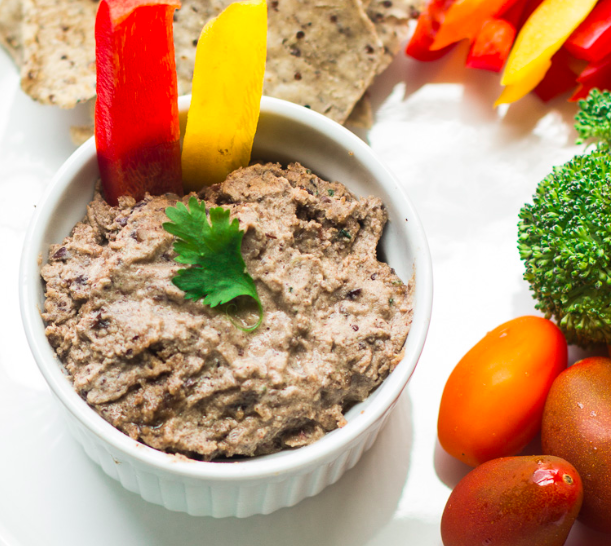 Spicy Aduki Bean Hummus
INGREDIENTS
1 cup cooked organic aduki beans (cooled if cooked on the same day)
2 tablespoons tahini paste
1 garlic clove (or one teaspoon of garlic powder)
Juice of 1 lemon (about 2 tablespoons)
2 tablespoons cilantro
1/2 teaspoon ground cumin
1/2 teaspoon ground ginger
1 teaspoon sriracha
1 tablespoon olive oil
Additional water to desired consistency
INSTRUCTIONS
Combine first 9 ingredients into a food processor and blend until smooth. Add water and blend to desired consistency (1 tablespoon at a time). Season to taste with salt and pepper.
Adzuki beans, cooked, no salt
Organic Aduki Beans are commonly sweetened before eating. In particular, it is often boiled with sugar, producing red bean paste. Red bean paste is used in many oriental dishes. A more liquid version, using adzuki beans boiled with sugar and a pinch of salt, produces a sweet dish called hong dou tang. Some East Asian cultures enjoy red bean paste as a filling or topping for various kinds of waffles, pastries, baked buns, or biscuits.
Adzuki beans are commonly eaten sprouted.
In Japan rice with aduki beans is cooked for special occasions.
Cooked Organic Aduki Beans are 66% water, 25% carbohydrates which includes 7% dietary fiber, 8% protein, and contain negligible fat.
Origin: East Asia / Himalayas